About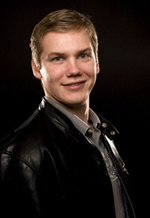 Hello and welcome to my site, where I hope you'll find the artwork presented inspirational and pleasing to the eye.  I have been working in the 3D industry since 2003, mostly involved with massive multiplayer online (MMO) games, but also in pre-rendered titles and several architectural projects. Currently, I am the Senior Environment Artist at CCP in Atlanta were my focus has been mostly on modular set design and technical execution for online play spaces.
I received my B.F.A. from the Art Institute of Atlanta in 2003 where my focus was computer animation.  Along the way, I honed my traditional art skills in fundamental architectural and life drawing as well as color theory.  During my last two years at AIA, I focused on modeling in 3D Studio Max and Maya.
During the last few months before graduation, I was involved in one of the starting architectural / gaming companies in Atlanta.  After that I moved on to Rapid Reality, in Marietta, GA, where I spent over two years creating content for MMORPGs on proprietary technology.  I worked on numerous titles, two of them MMOs, and also shipped an Xbox live game.
In 2007 I was approached by Hi-Rez Studios in Alpharetta to participate in the creation of a next-generation project titled Global Agenda, a third person First-Person Shooter (FPS) style MMO. I started as an environment artist and was promoted to a senior position shortly thereafter.  Over the past few years, I have developed managerial skills while expanding my practice as an artist with the Unreal 3 Engine.
I look forward to advancing my career in the field of game art development while pushing the aesthetic boundaries of the industry forward.